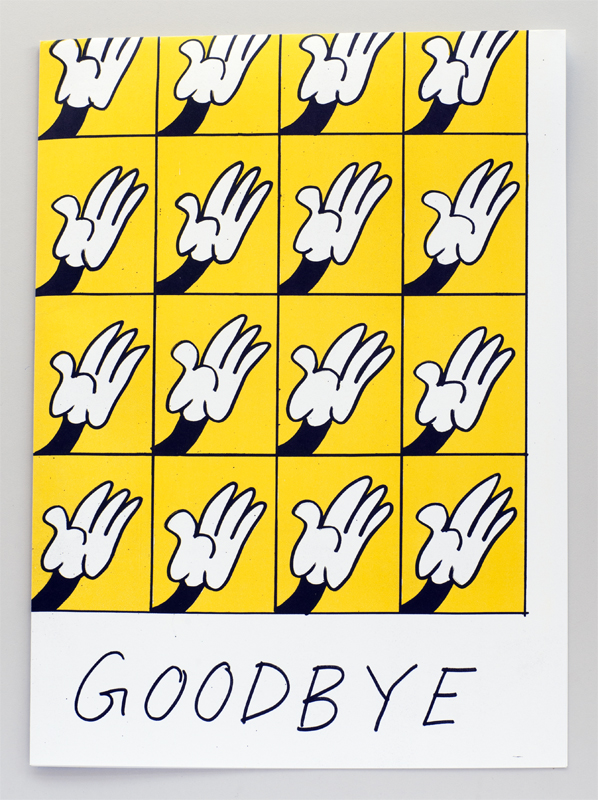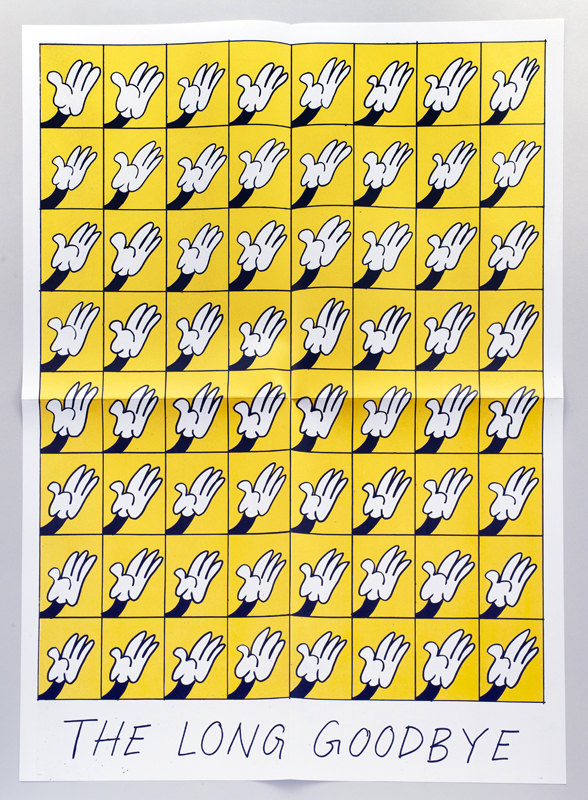 »The Long Goodbye« is a two-colored zincography (zinc plate lithography) that comes as a jazzy fold-out poster.
The drawings for both color layers were made directly on the zinc plates and only existed for the time being of the printing process itself. The plates were washed out afterwards and handed over to the next user.
— Say Goodbye to the original drawing and Hello to the original print!
printed by Stephan Rosentreter in 2014.
photo credits: Peter Hermans
The edition is sold out.">

fiction in the space between
It will all be worth it in the end
The black and white drawings explore all possible variations within a single image motif. They are based on the idea that a variation is not only a different manifestation of the original but an original itself. By showing those possibilities at the same time and next to each other, I state them as equal forms of existence. The drawings are made with fineliner and black ink. The final and presented work consists of real size copies of the drawings. The copying is a logical consequence, that questions the term of »the original«.
Part I/III, evolved during a scholarship at the Saxony-Anhalt Arts Foundation and Kloster Bergesche Stiftung
The impossibility of an exact repetition was a calculated part of the production process of this work. Since the curtain's curve was cut free-handed, divergences occur that suggest a passing of time. The loosely hanging of the paper is provoking it to move when a viewer is passing by. Thus blurring the line between displayed space and time and the scene in which the viewer is located.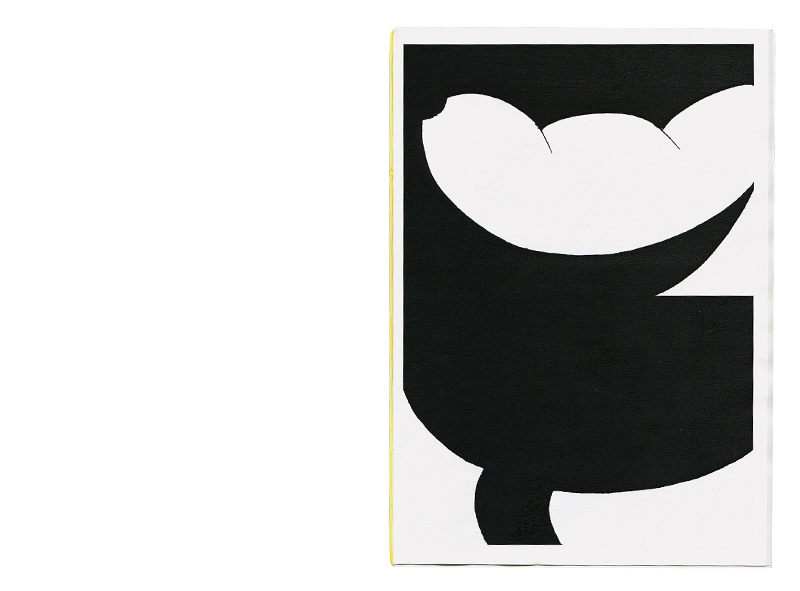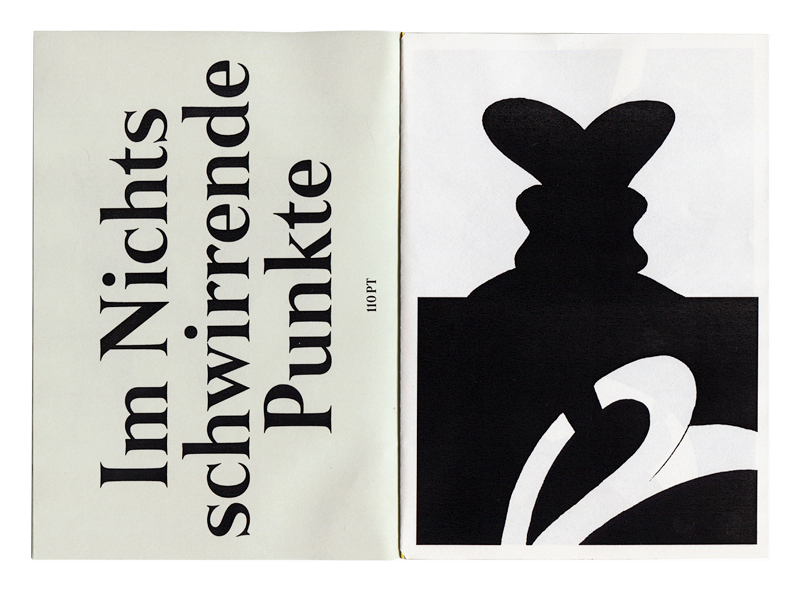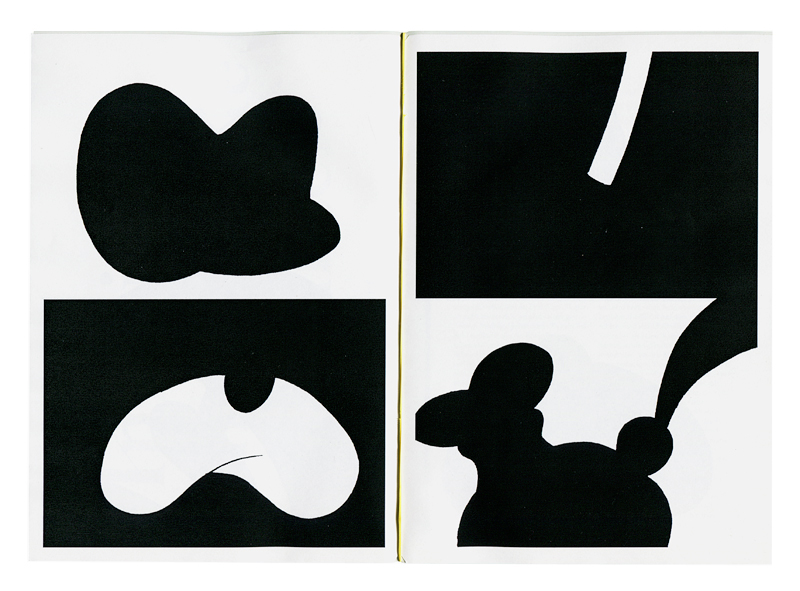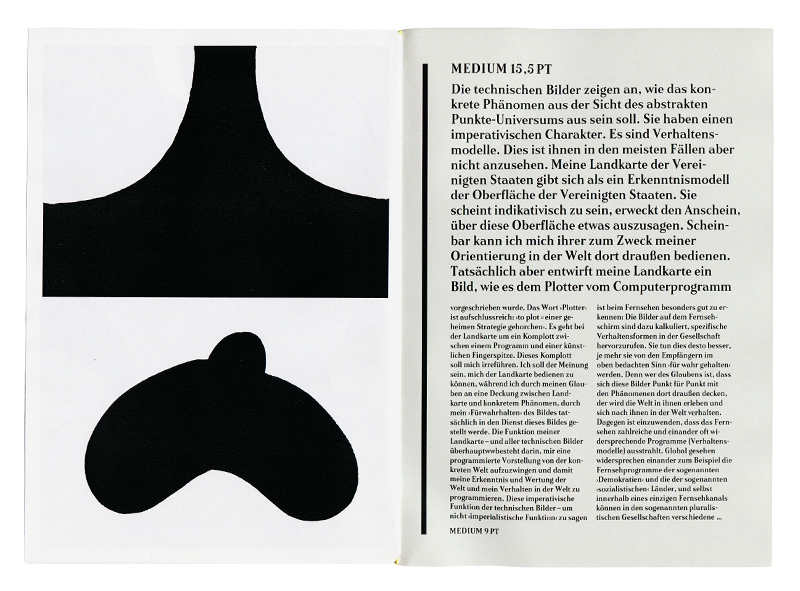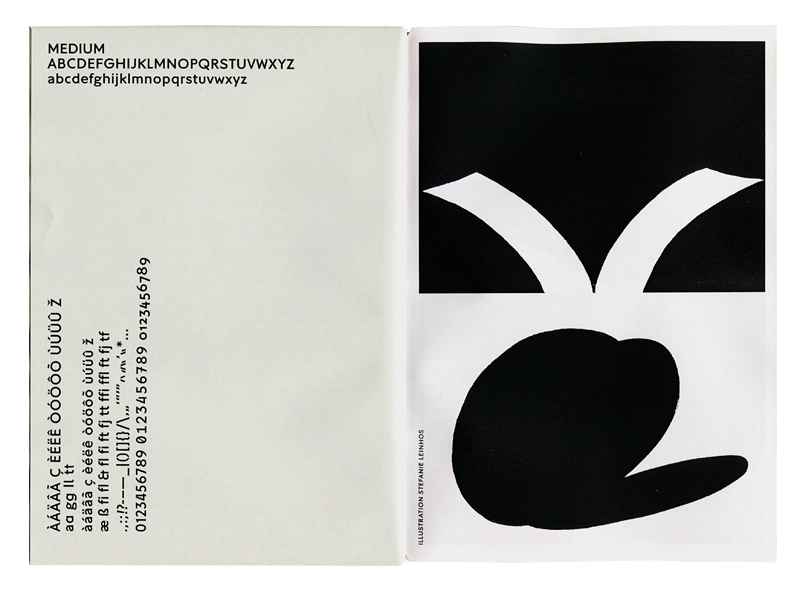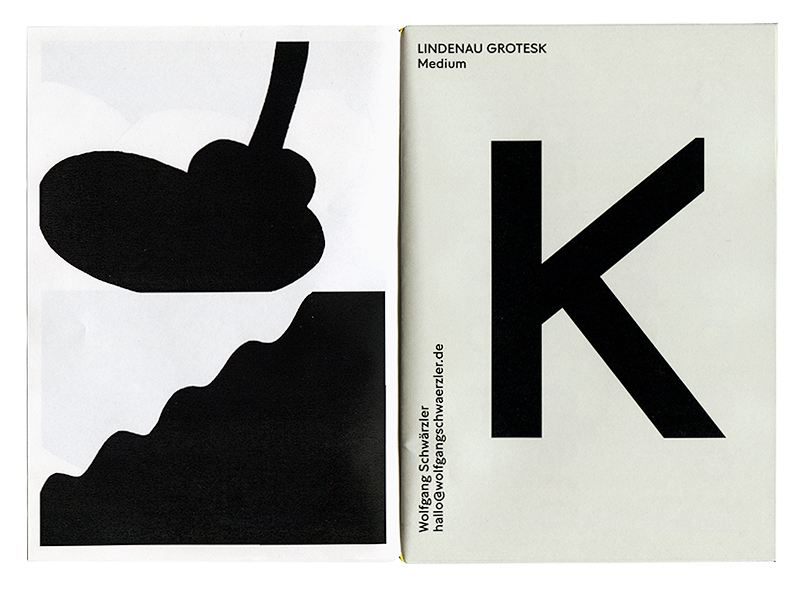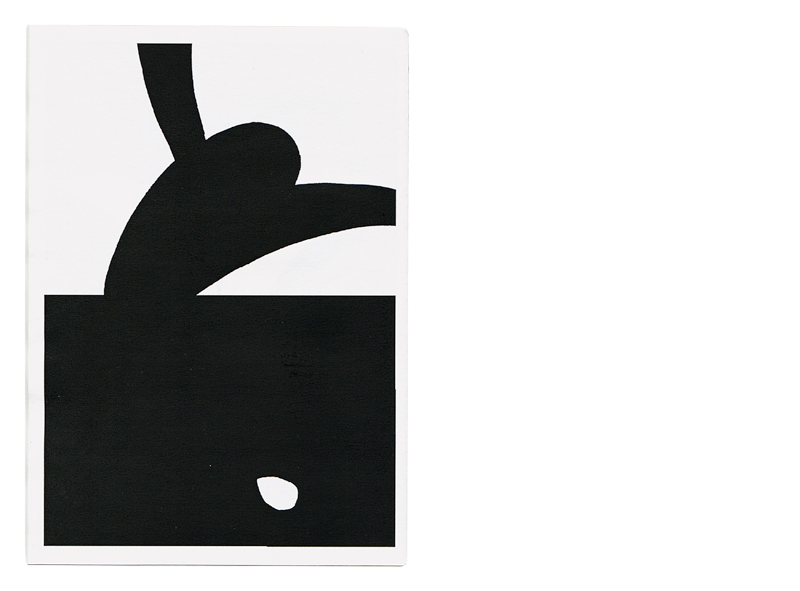 Katharina Köhler, Wolfgang Schwärzler, Maurice Göldner and Aurelia Markwalder invited me to accompany their type specimens with some of my black and white drawings. The booklet had a small print run and is already out of stock, but a few pages are displayed here, featuring Lindenau Grotesk by Wolfgang Schwärzler and London by Aurelia Markwalder. For more information about the fonts, please visit the websites of Katharina, Wolfgang, Maurice and Aurelia.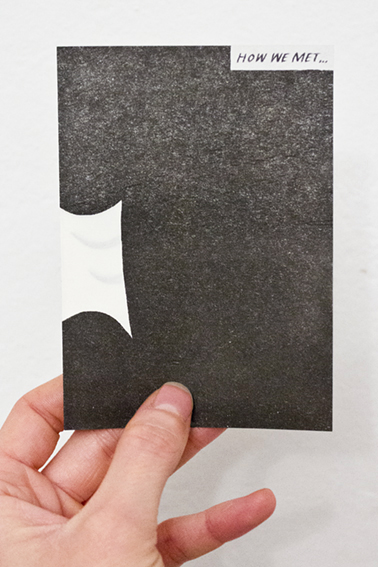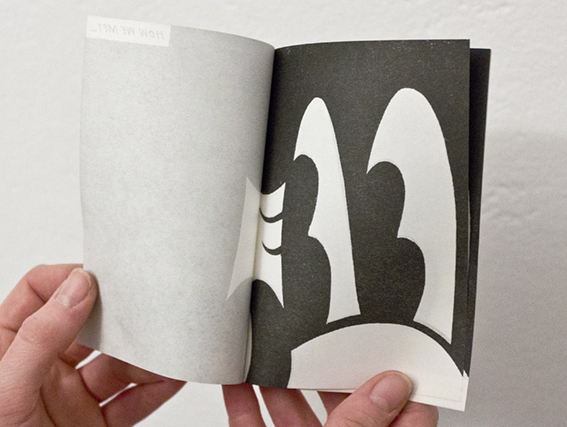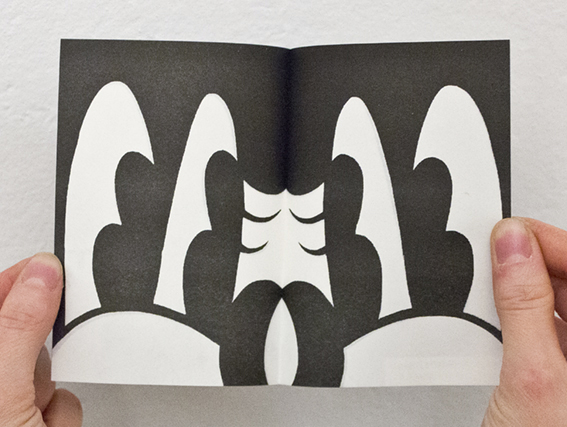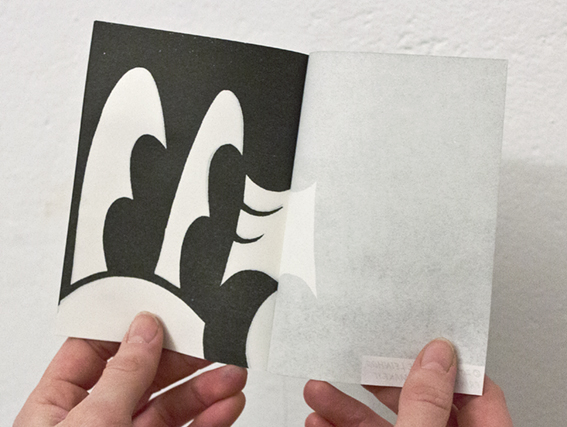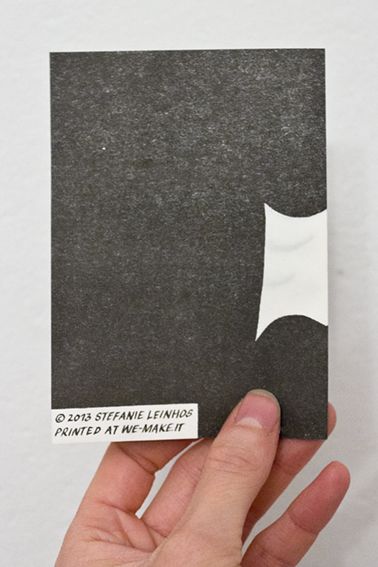 Give it to someone special!
5€ plus 1€ shipping.
If you don't use Paypal, please contact me via . Thank you!
Is there something I should know?
Repetition causes variation — this is the paradox my first comic is based on. The curtain is lifting but will never be entirely revealed. Time is passing and at the same time standing still. Where am I and what am I looking at? And Is there something I should know?
Printed at We make it.
Get your copy for 10€ (plus 2€ shipping)!
Sometimes there is no better way of reproduction than to simply do it again
Throwing Stones will be produced on demand, that means only, when someone is asking for it. If you order Throwing Stones I will tear the paper to format, bind the book and do the drawings. That is why you will get your very own copy. It is not about exclusiveness, but about other ways of reproduction and the question, how these may affect terms like copy and original, signature and numbering.
Get your copy of Throwing Stones for 10€ (plus 2€ shipping).
If you don't use Paypal, please contact me via . Thank you!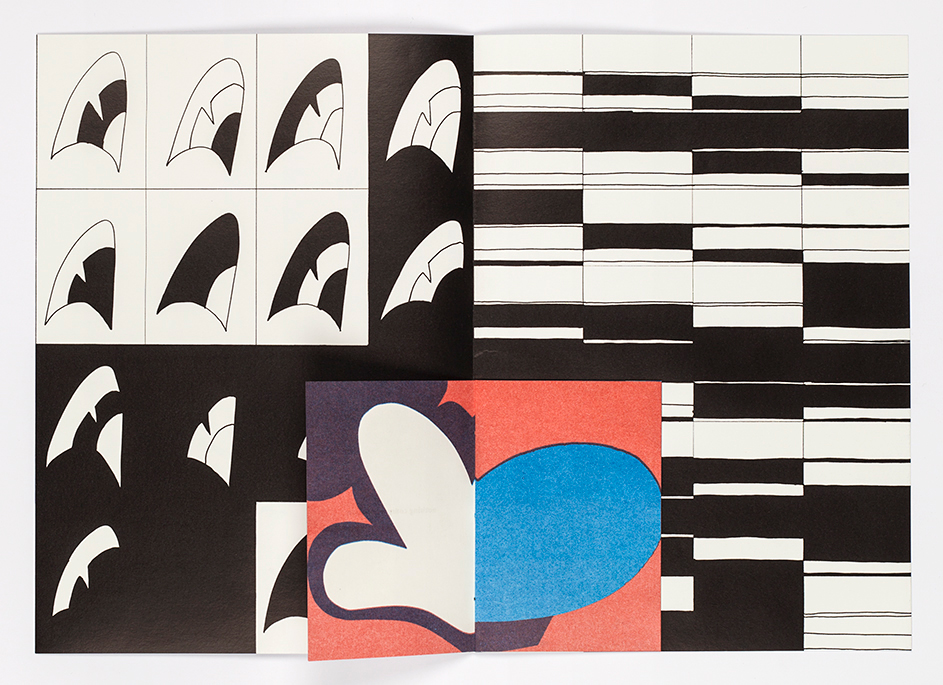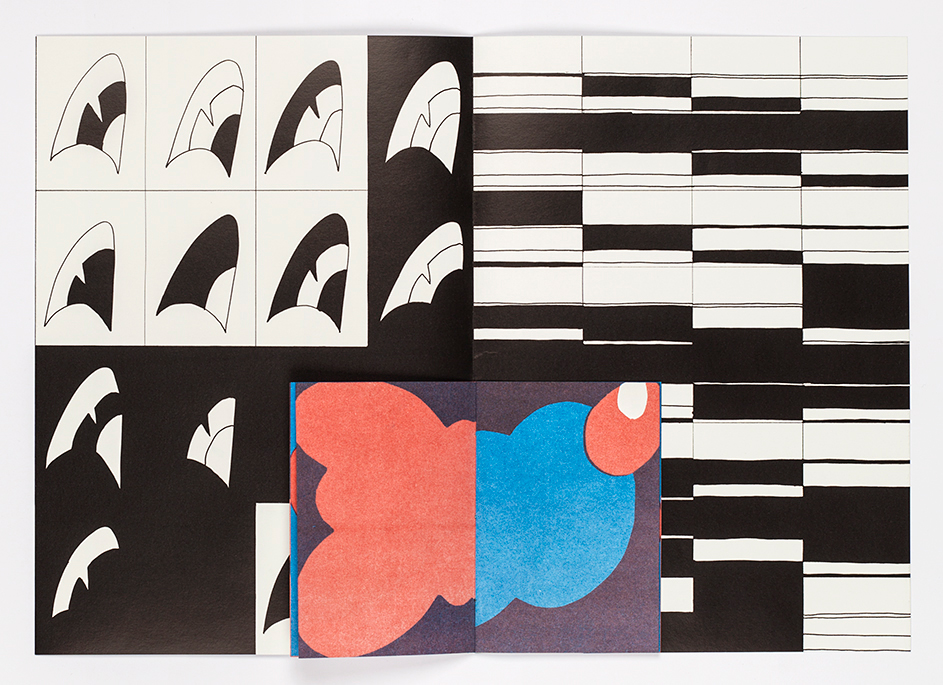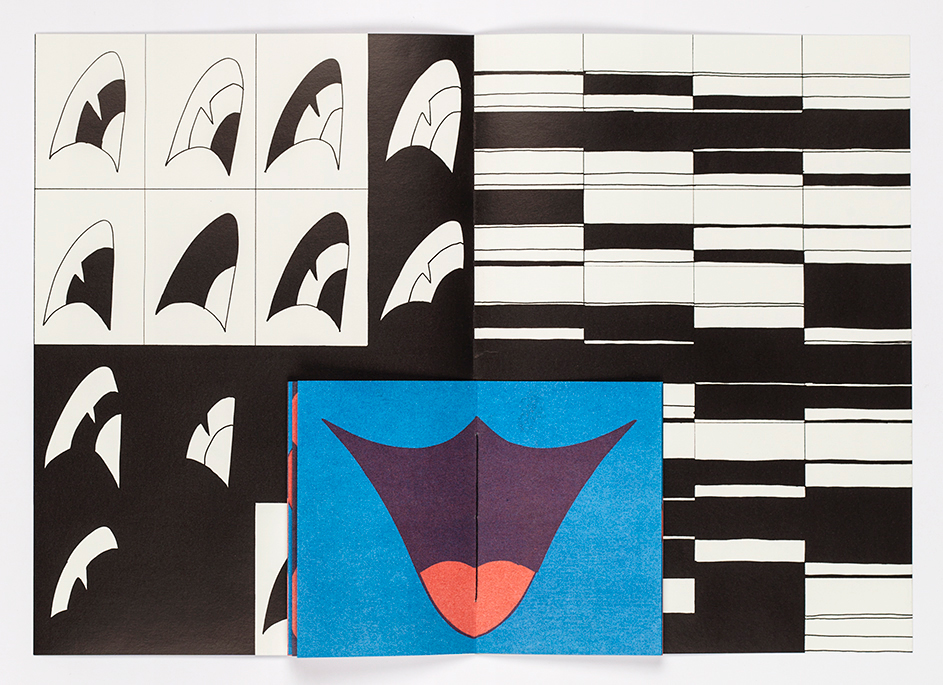 The small artist-run publishing house Gloria Glitzer from Berlin, invited me to do the 3rd edition of their About Series. The About Series is a mobile space that exhibits visual artists. It consists of a four-sided leporello and an enclosed booklet. You can order About #3 here.
The silhouettes are made up of several layers of paper. Together, they form the final image. The papers are held by two clips and hang loosely from the wall, thus casting shadows and giving the silhouettes a three-dimensional effect. This effect is sometimes enhanced by the bold colour contrasts and sometimes counteracted, when the colour perspective does not coincide with the spatial perspective. Symmetries and repetitions enhance the abstractedness of each cell, which can only be read in their combined form.
3 Forms, 4 Colors, 64 Ways of Combination
The series of 64 linocuts documents the exact number of possible combinations of the image's underlying shapes and colours. The 64 linocuts were printed from a single plate, which was cut into the three shapes and pieced together differently for each printing cycle.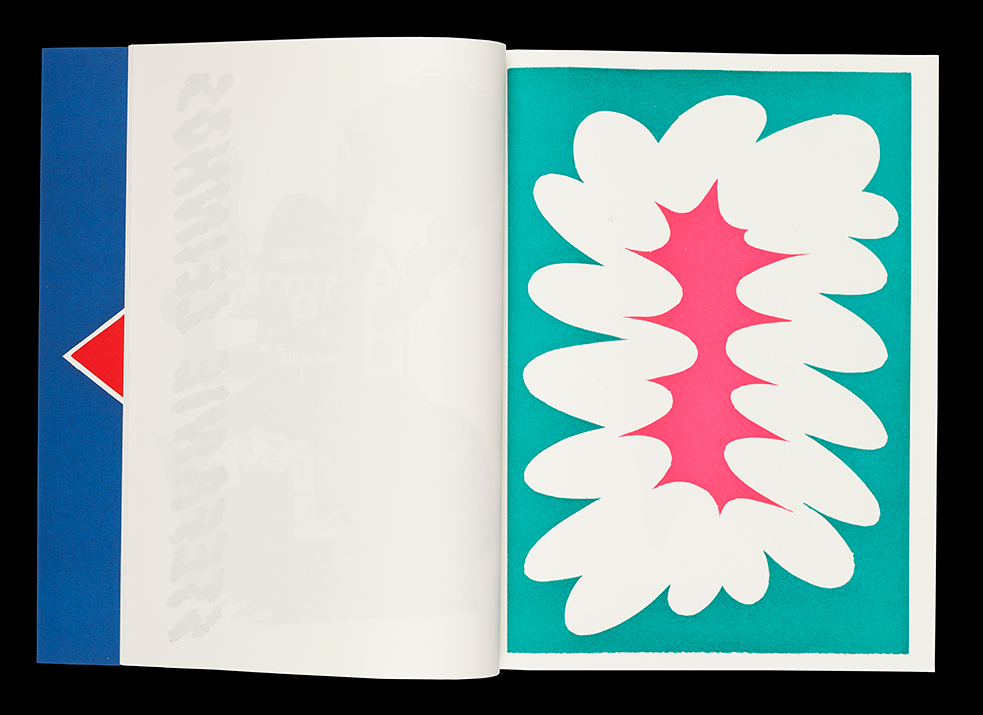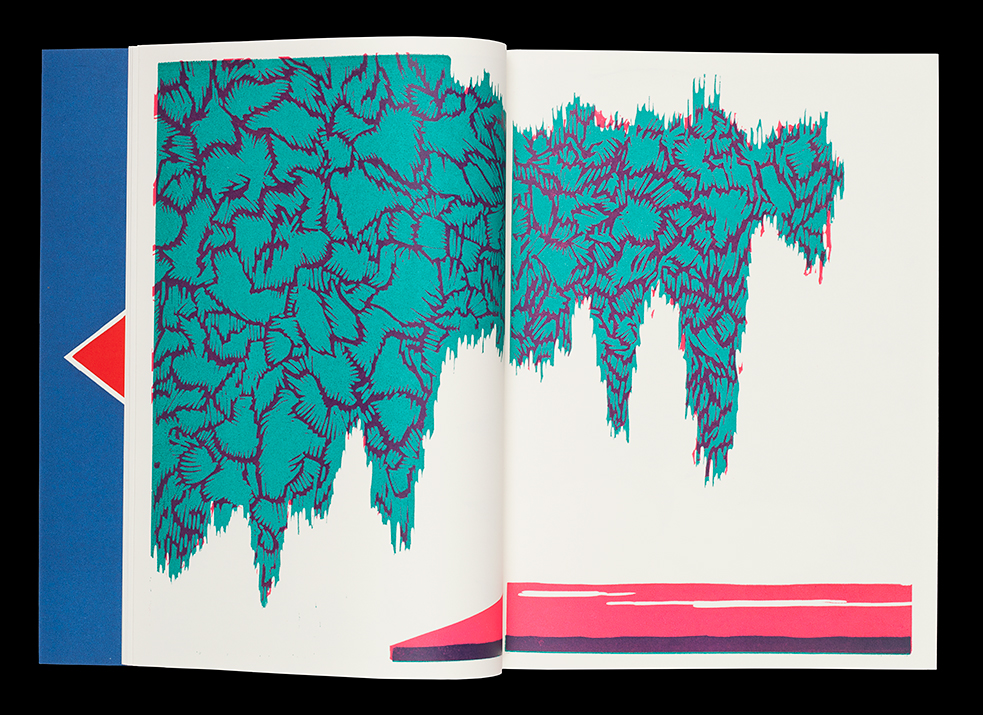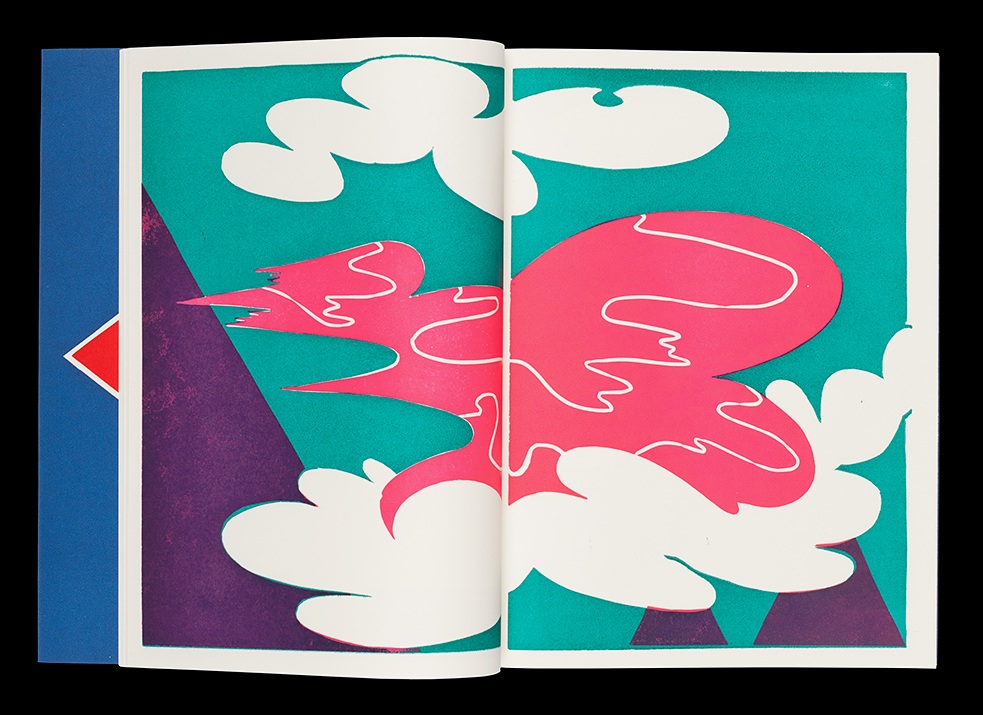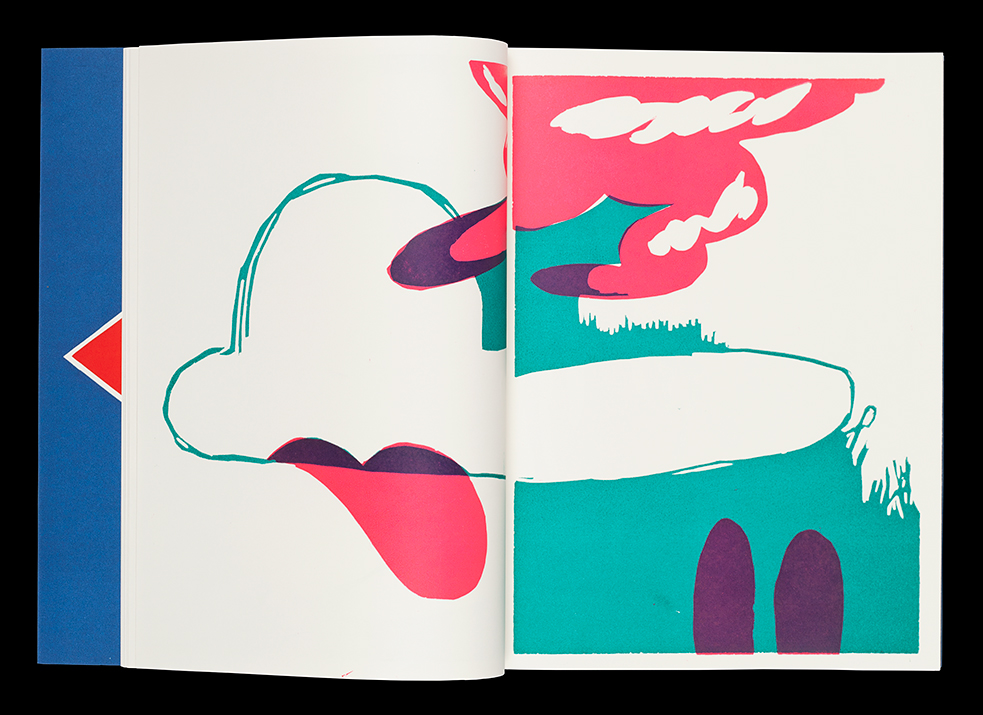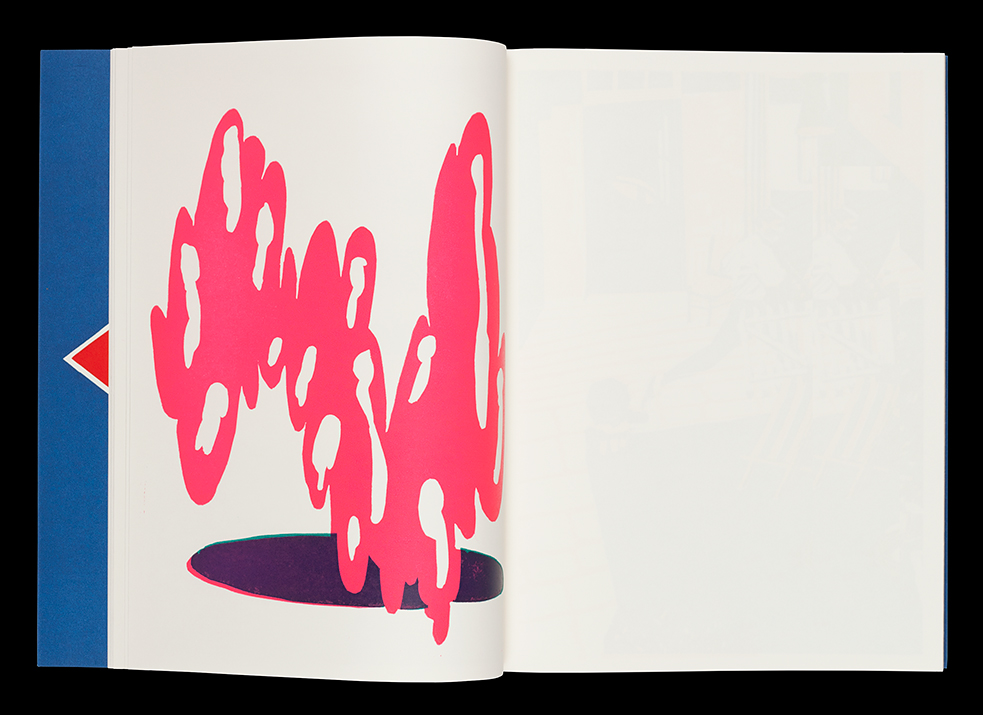 Since 2007 a series of original graphic linocut books is published by Lubok Verlag. For each volume publisher and artist Christoph Ruckhäberle invites about 10 contemporary artists to realize their own artistic signature in linocuts. This is Lubok 10 with 48 two coloured linocuts by Ines Brands, Markus Färber, Tobias Jacob, Christoph Koester, Stefanie Leinhos and Alexander Schmidt.
(Source: www.lubok.de)
my whole world is coming apart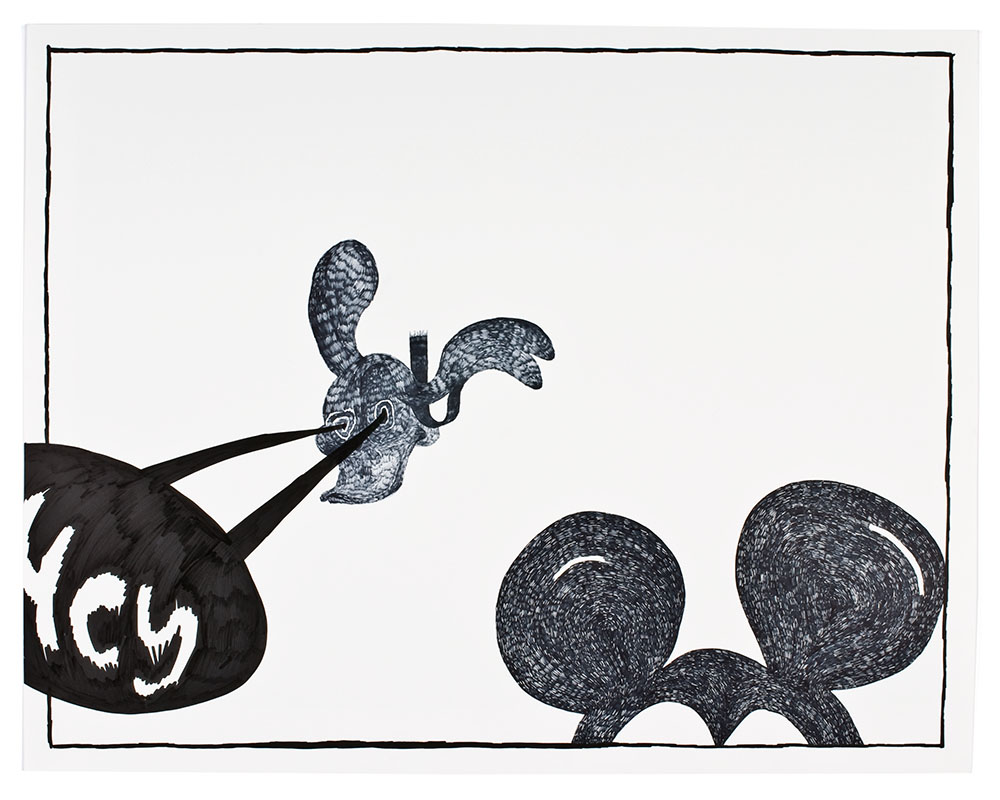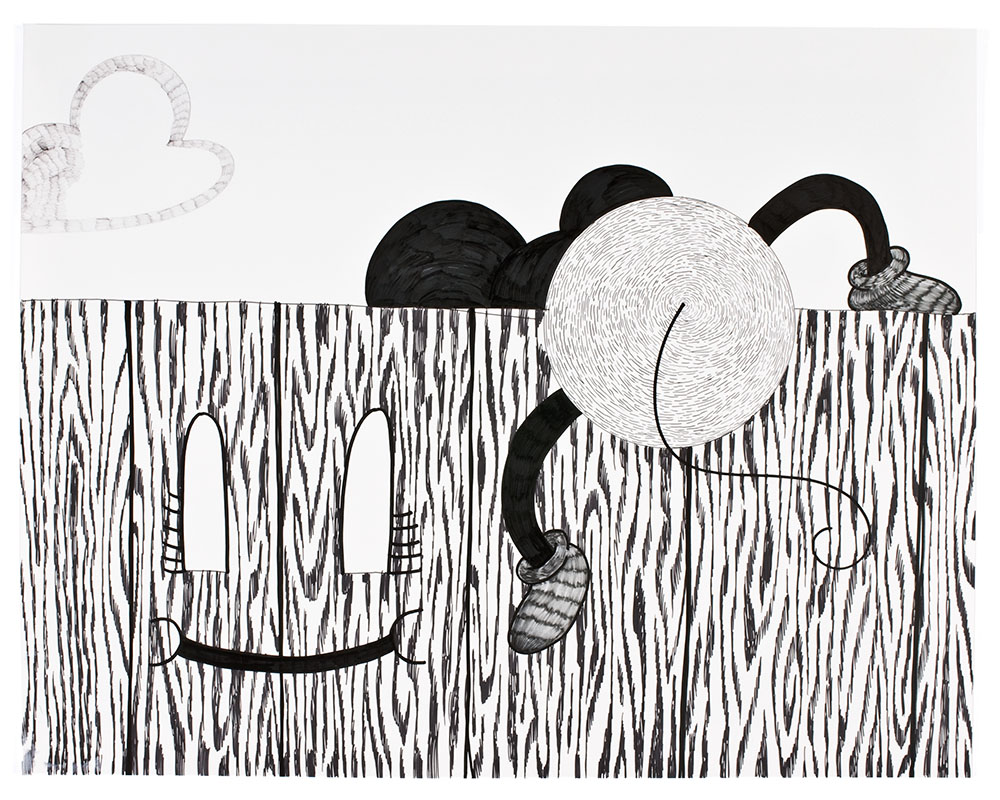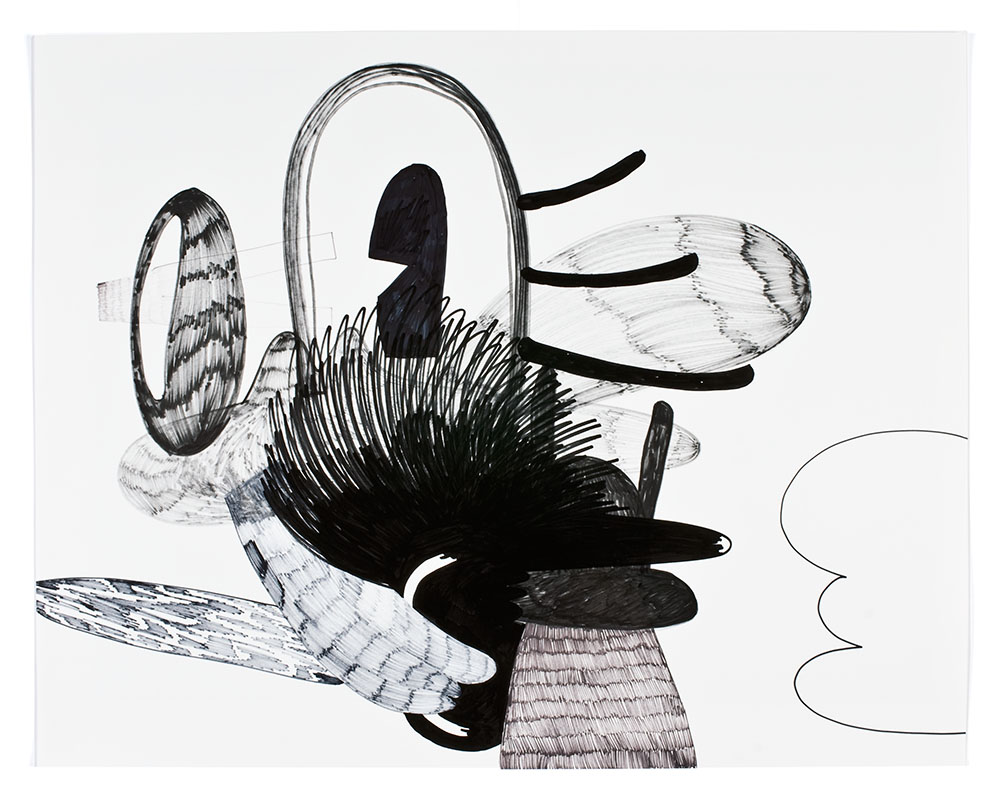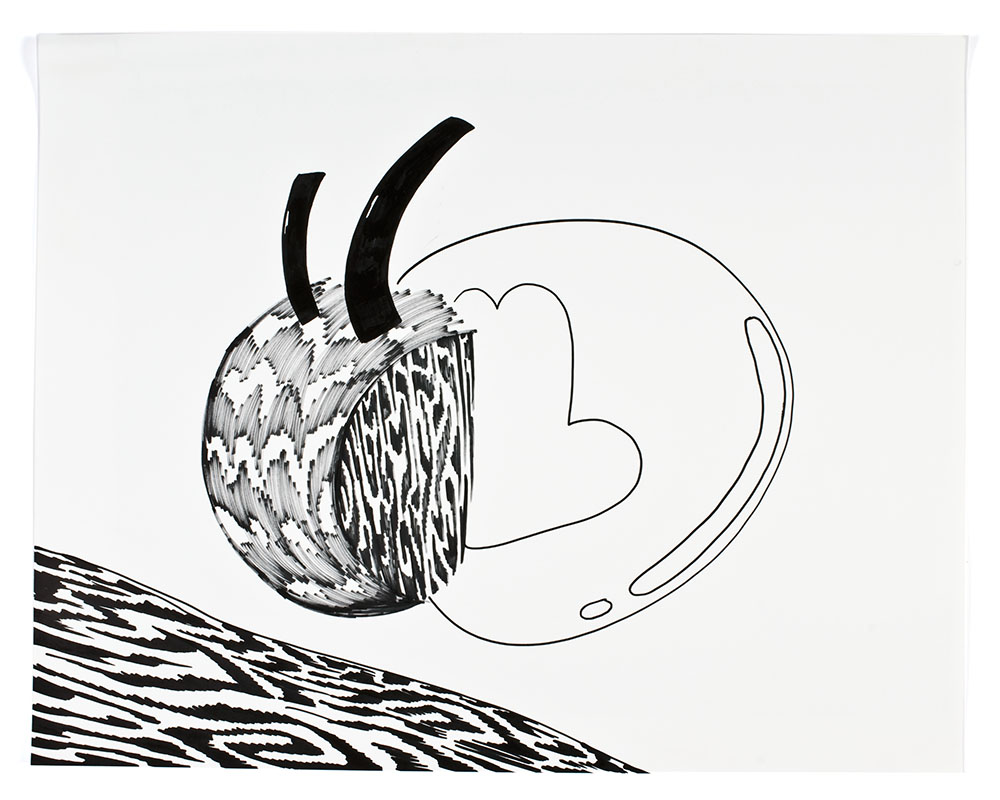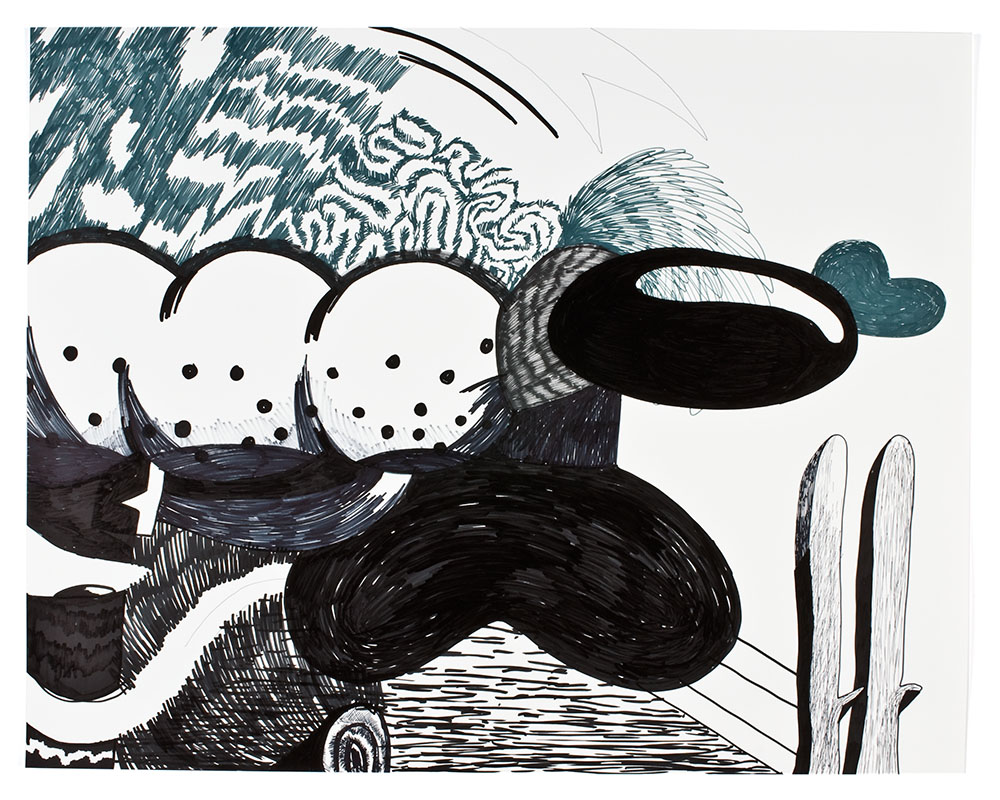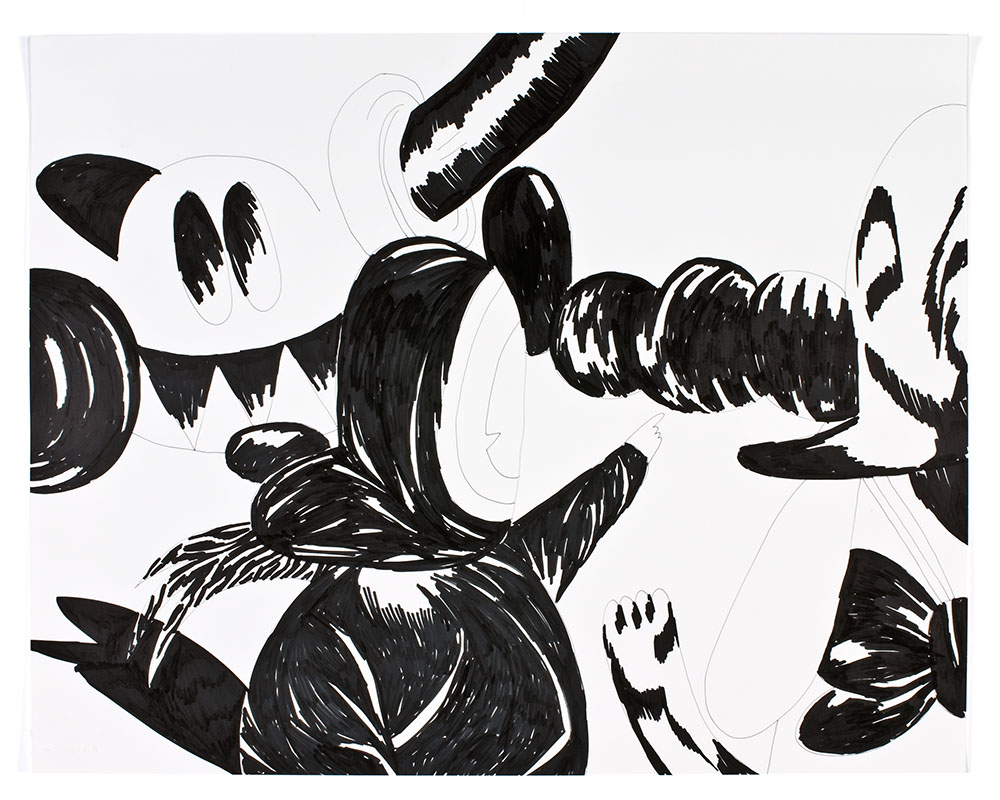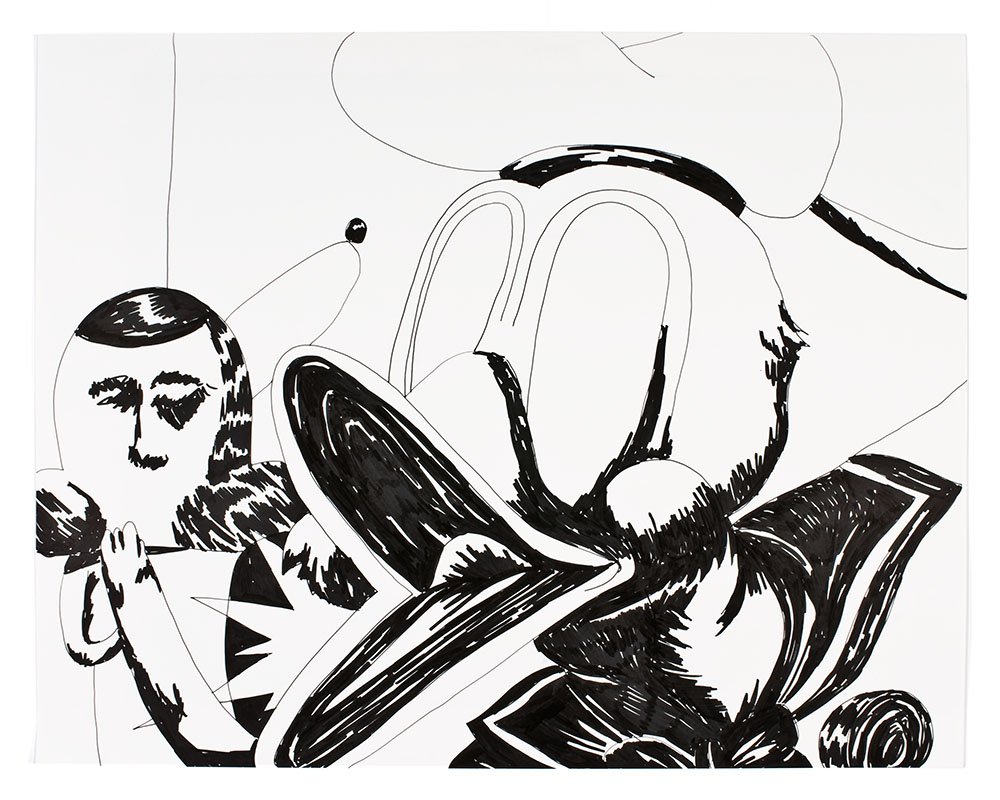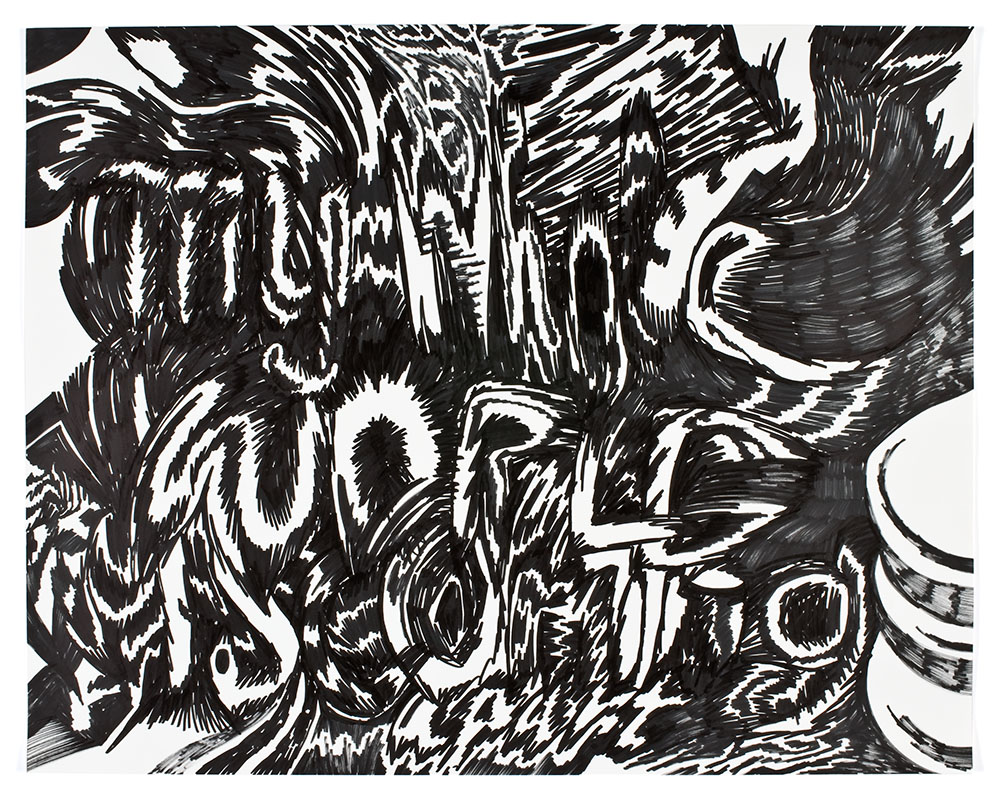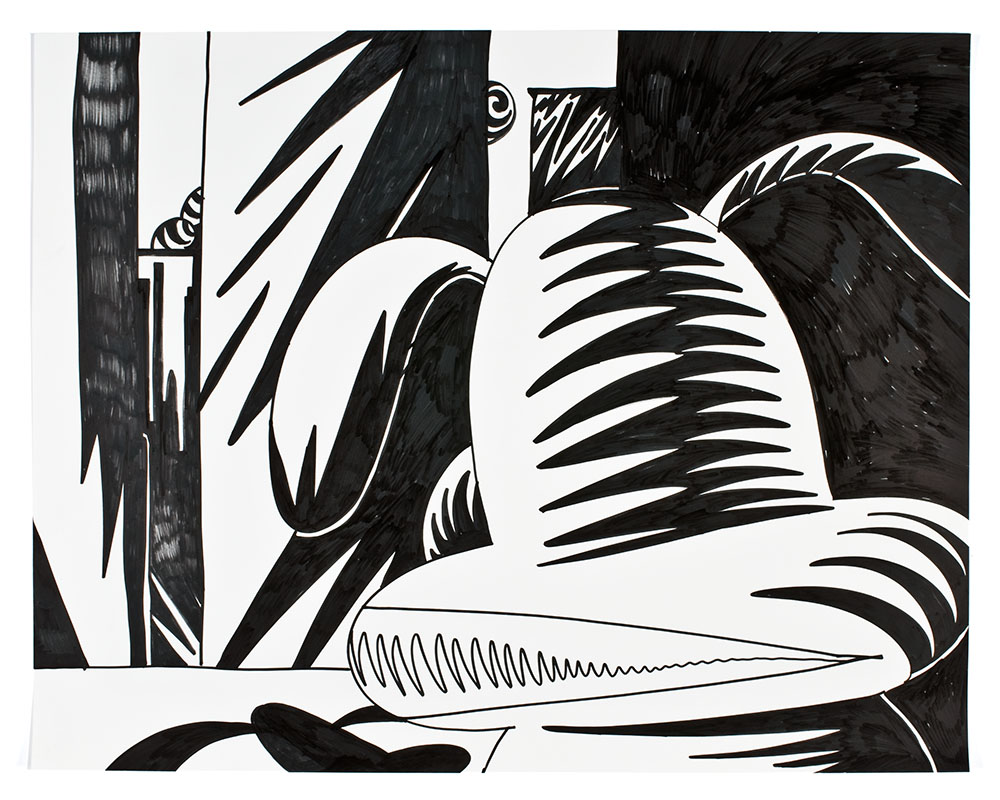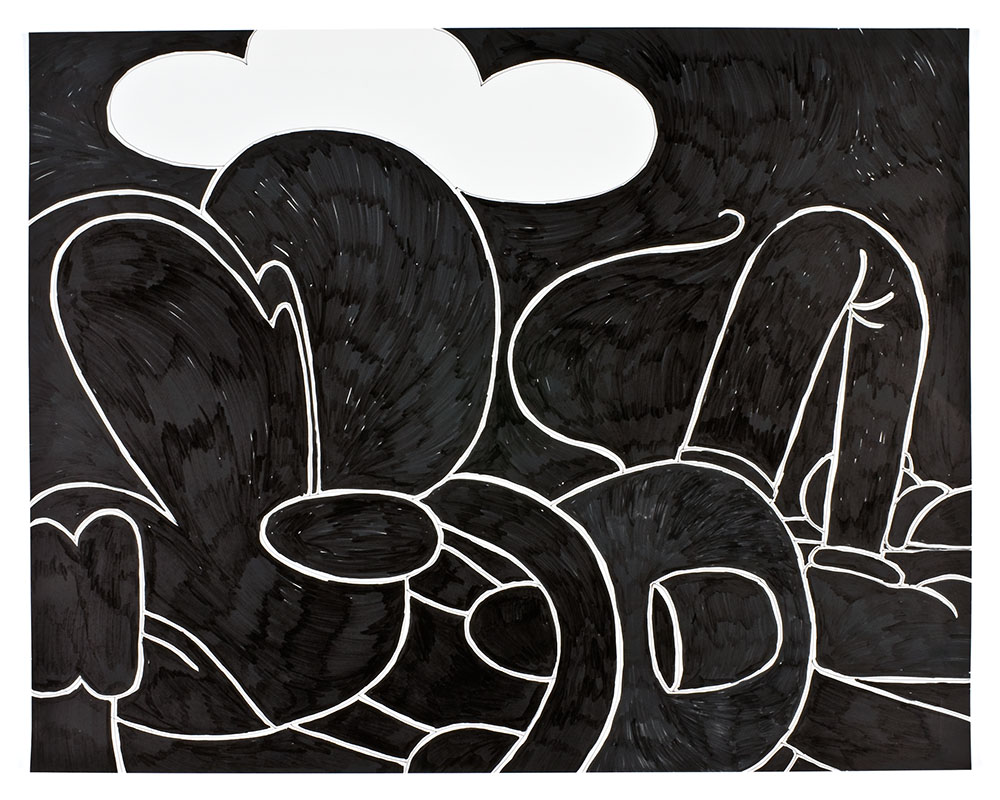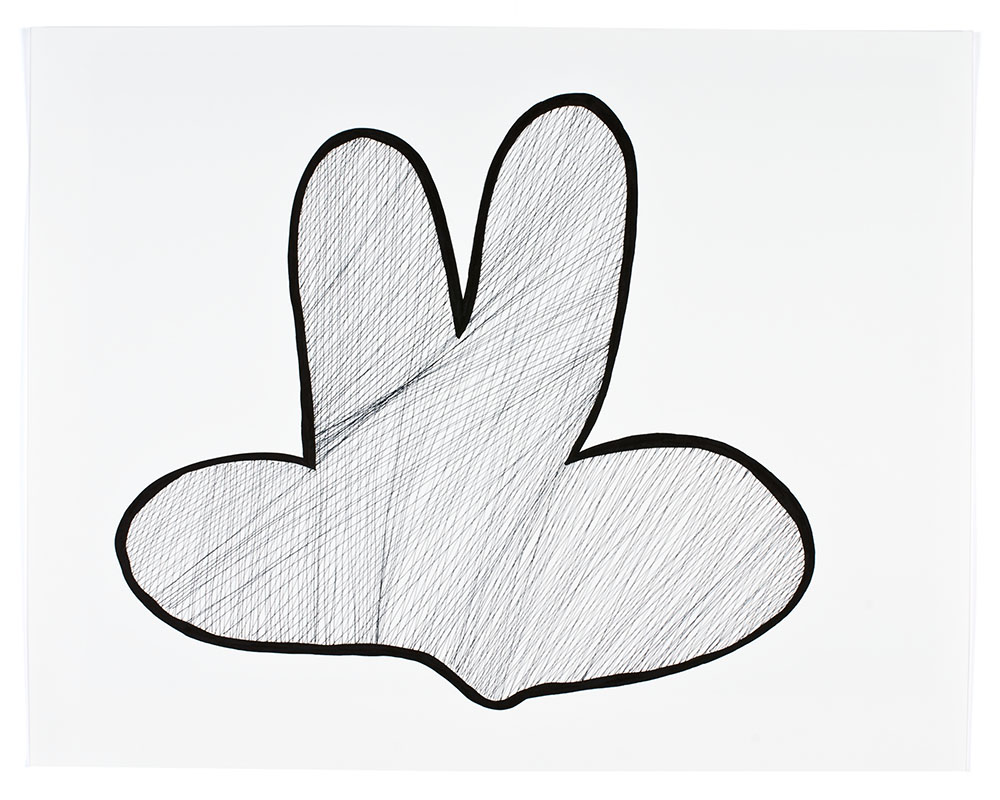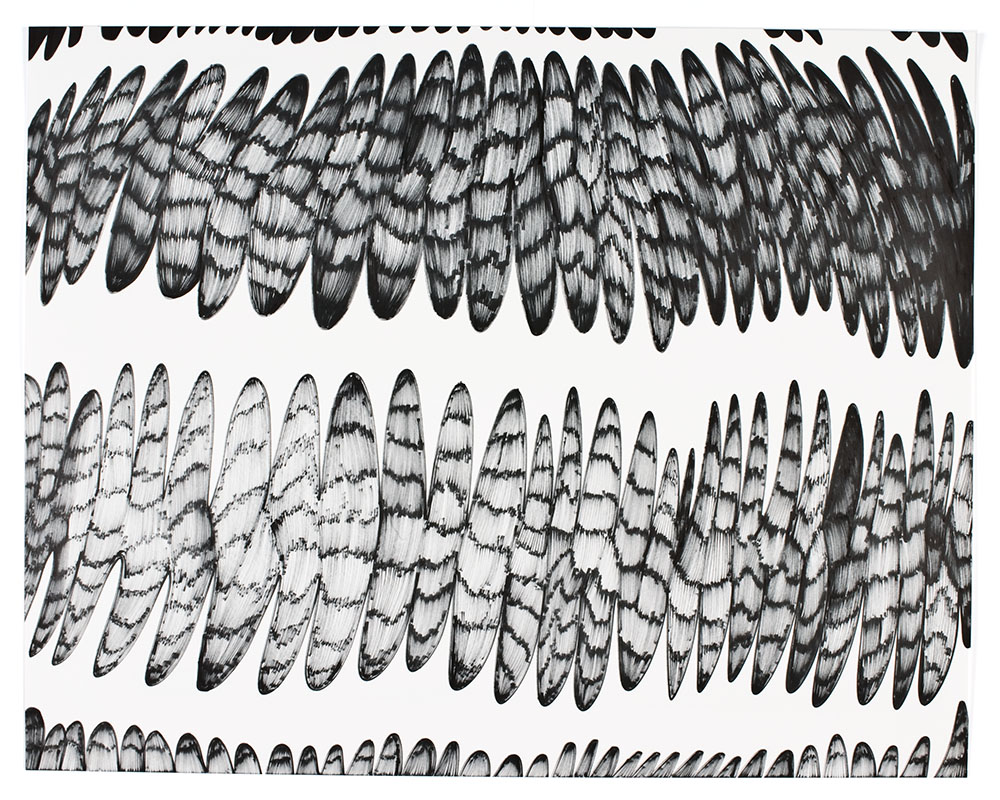 This series of 31 drawings is settled in the melodramatic, synthesized atmosphere of the music of John Maus. It's an attempt to remember: my own childhood and the characters of Disney, which I internalized at this time by drawing them over and over again until they became an unforgettable schema. Above that, the drawings explore the capasity and colour range of the permanent markers I used.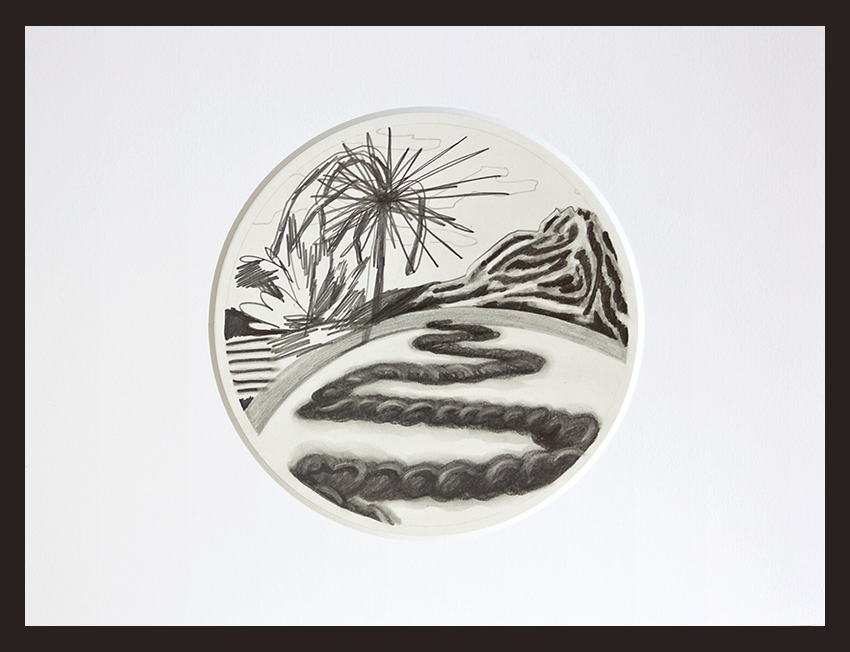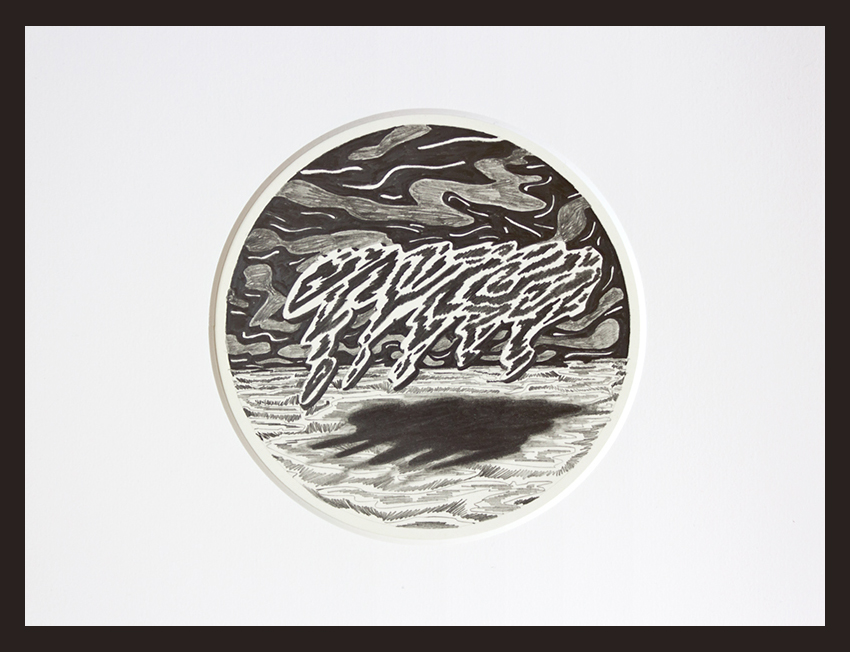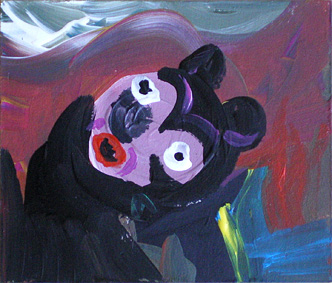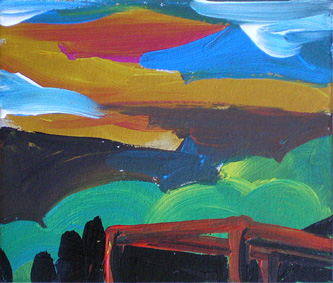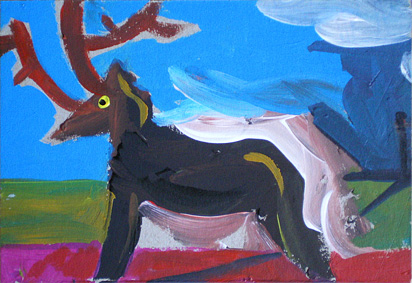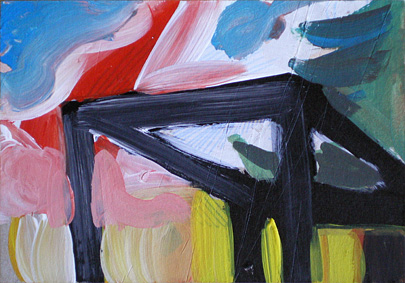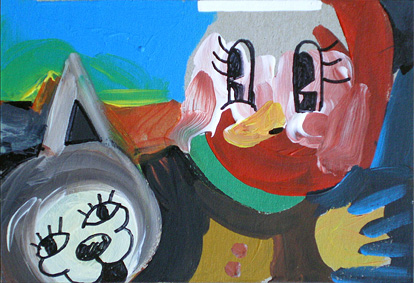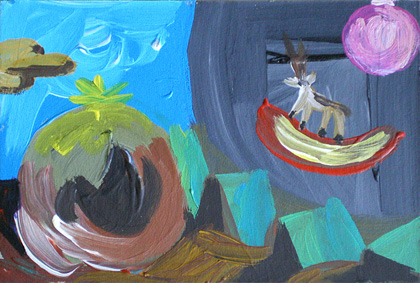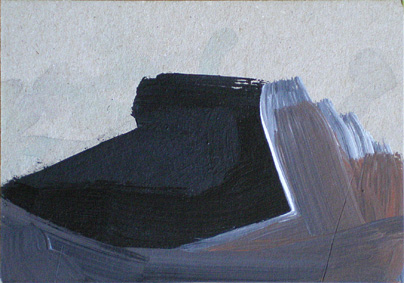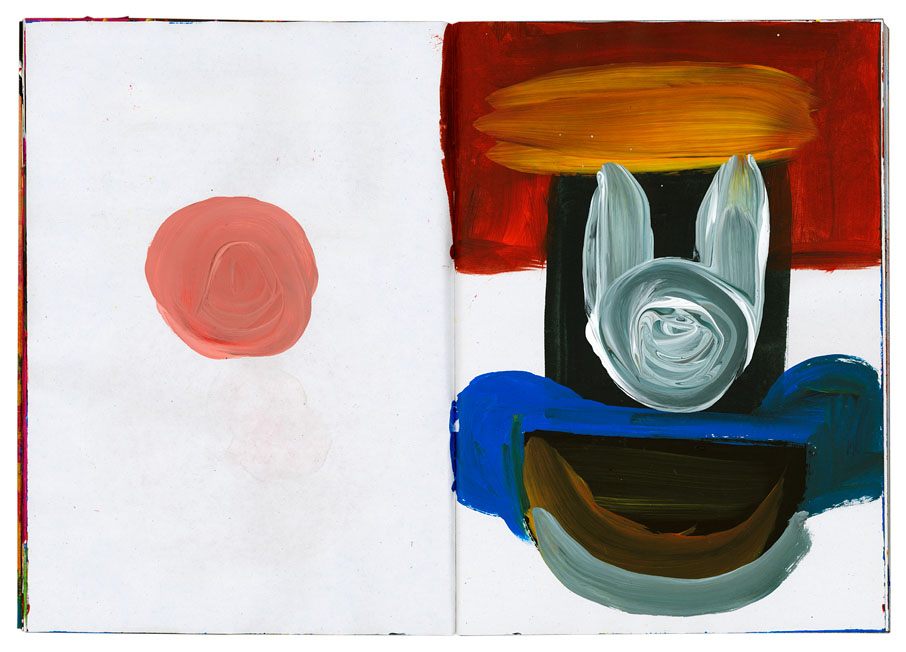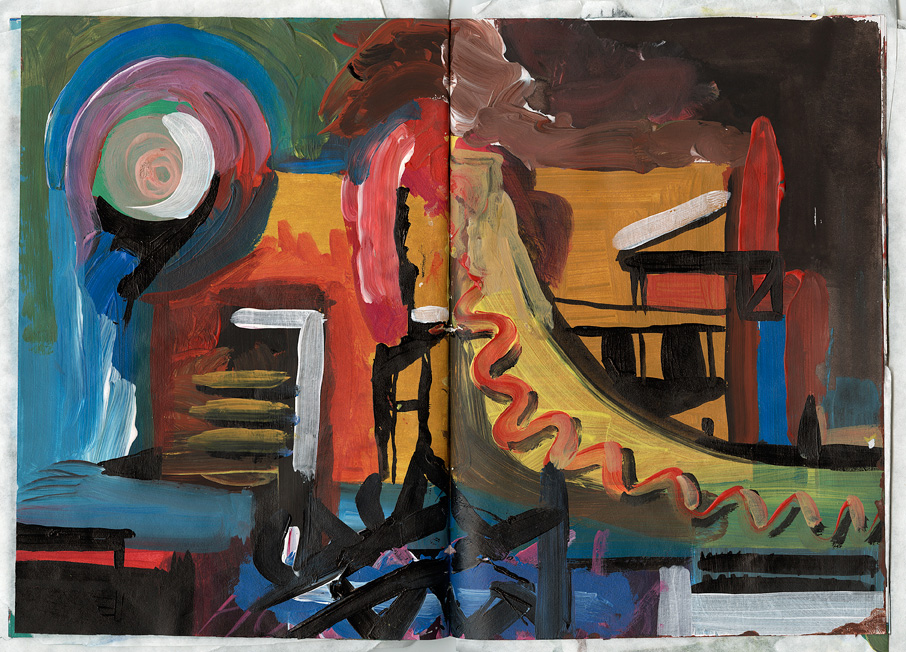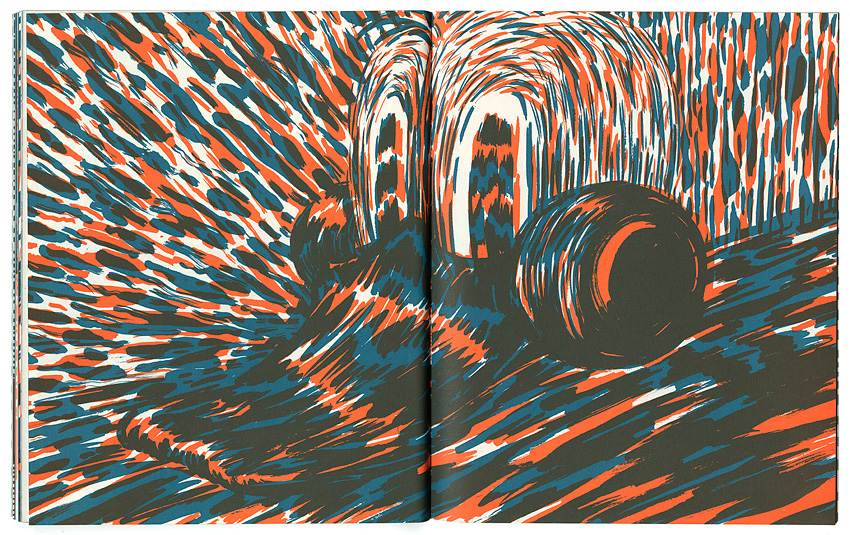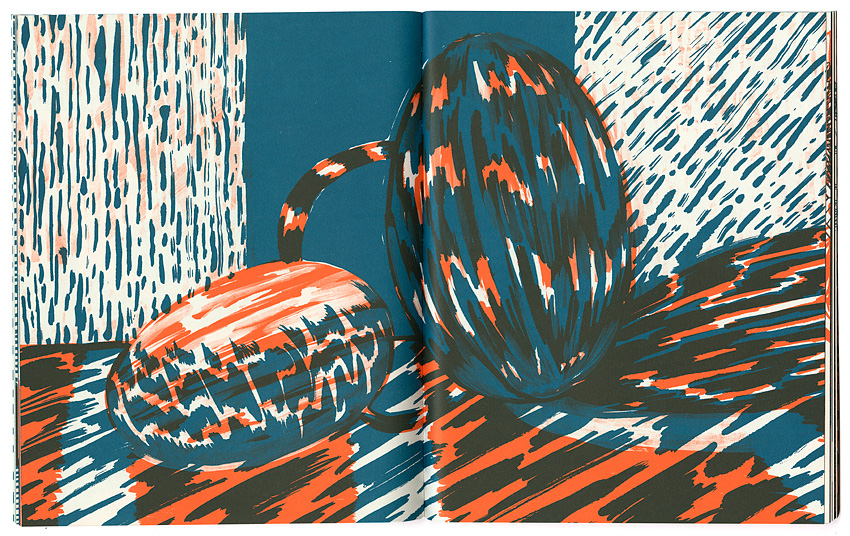 The 213 magazine was an independent project of the illustration class at Burg Giebichenstein University of Art and Design in Halle and offered us a platform to publish our artwork. The main focus of this publication was to experiment with different printing techniques. This is an excerpt of my works for the second issue The Wooden House, that came as colour-separated Offset.