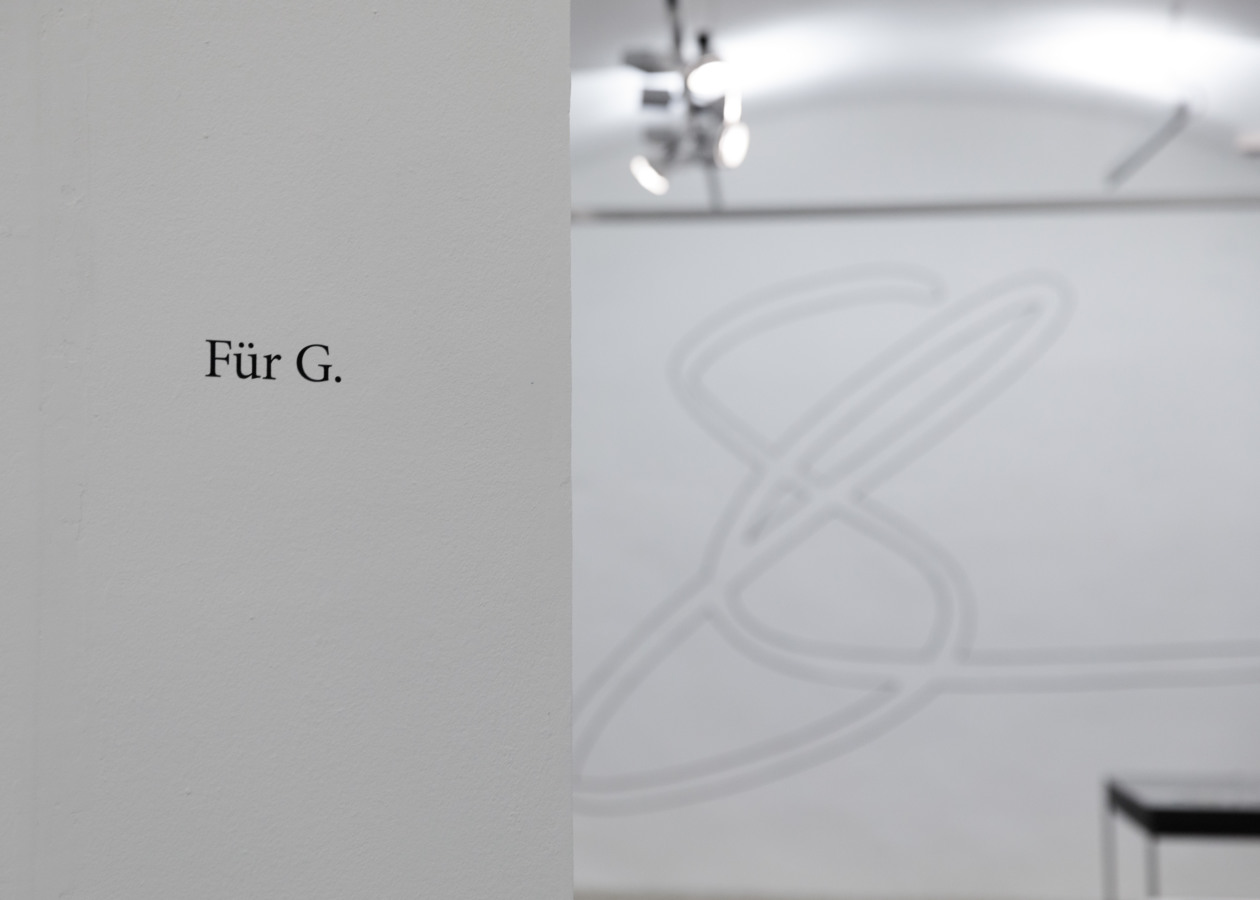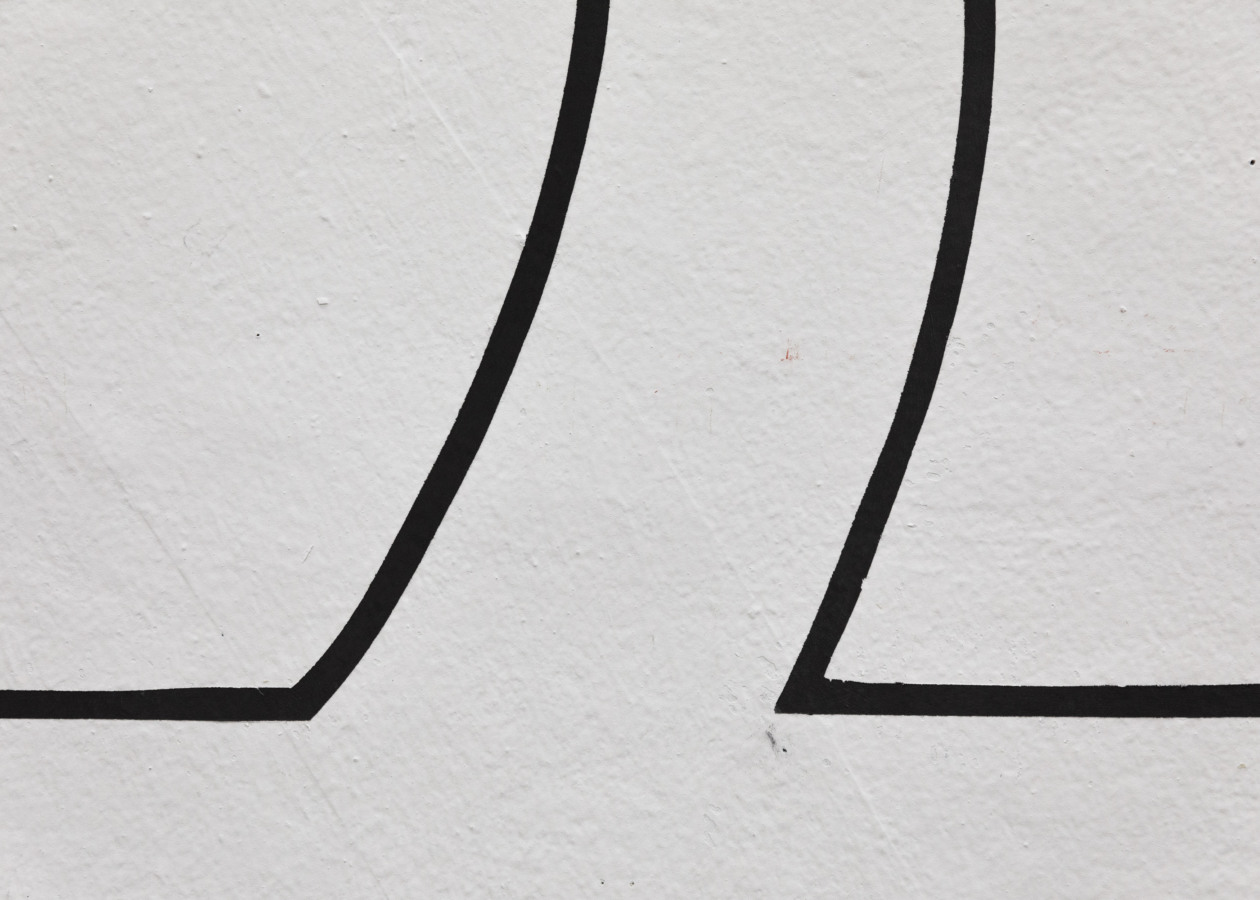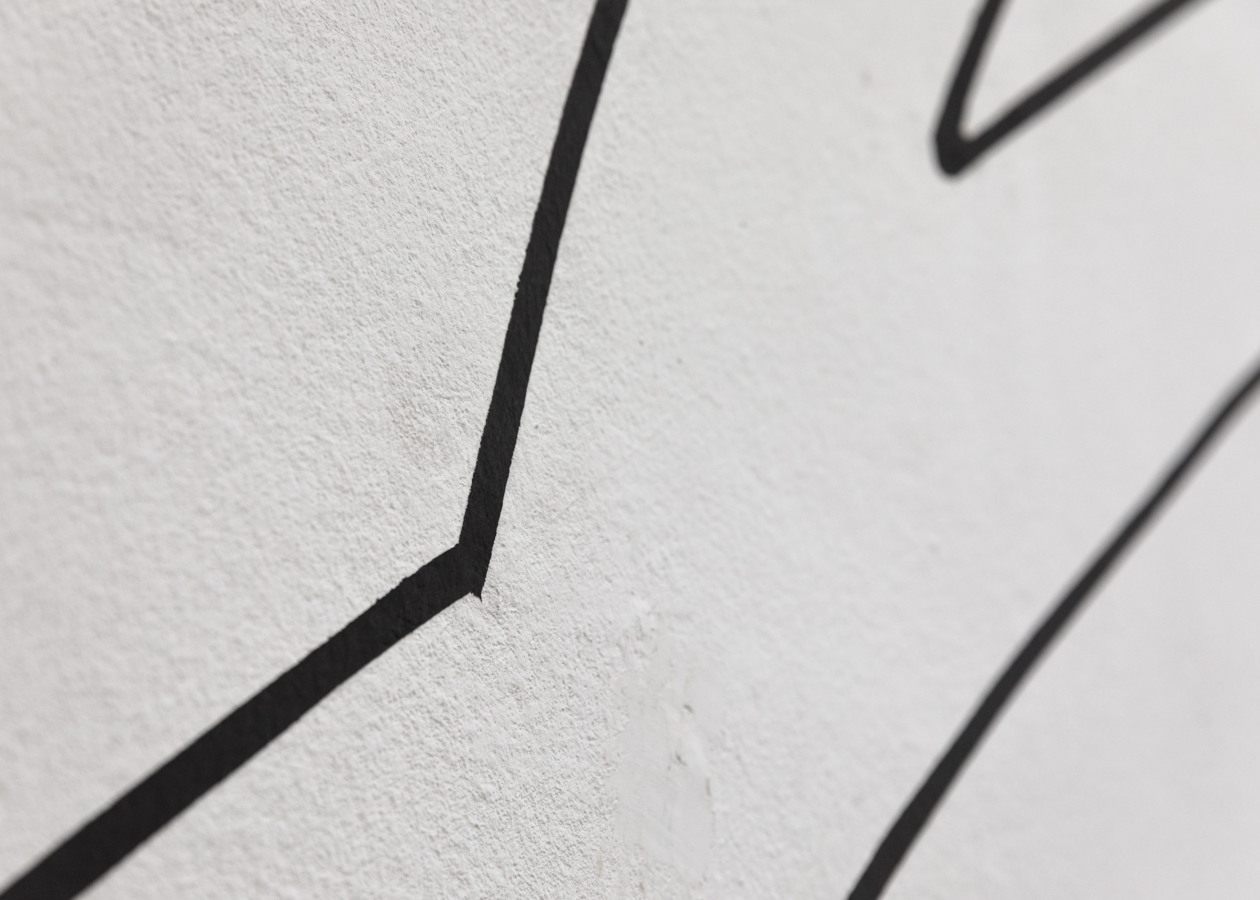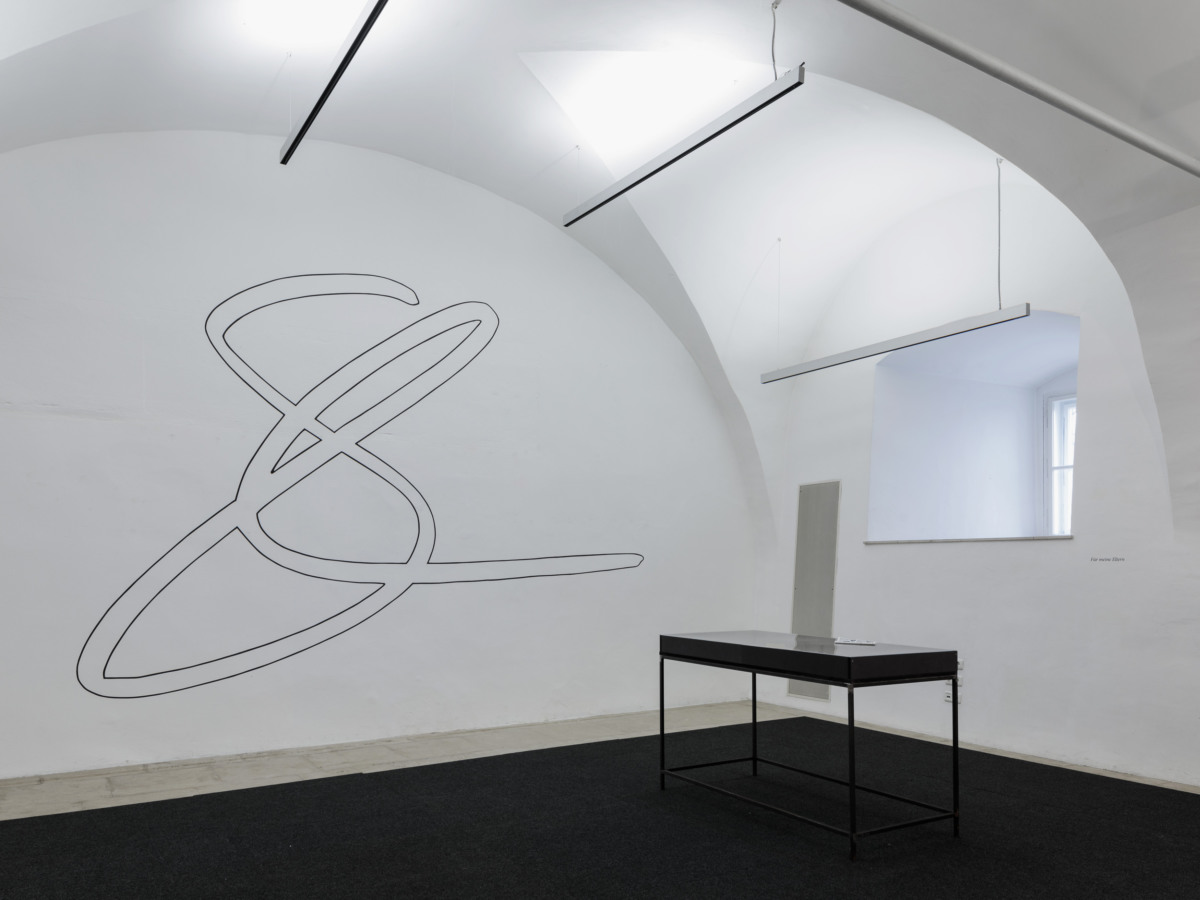 An artwork that is considered as characteristic of an artist's oeuvre is often referred to as a signature piece.
A »Signature Piece« may also refer to a large painting of an artist's signature on a wall, however, this may not be representative of said artist's oeuvre.
If the painted signature is not signed, and is then removed after the exhibition period, the artwork will be impossible to sell (but very easy to store).
Side-specific wall drawing at Salzamt Linz as part of the exhibition »Handapparate – Keine Kunstbuchmesse«. Text editing by Molly Cranston. Photo credits: Florian Voggeneder