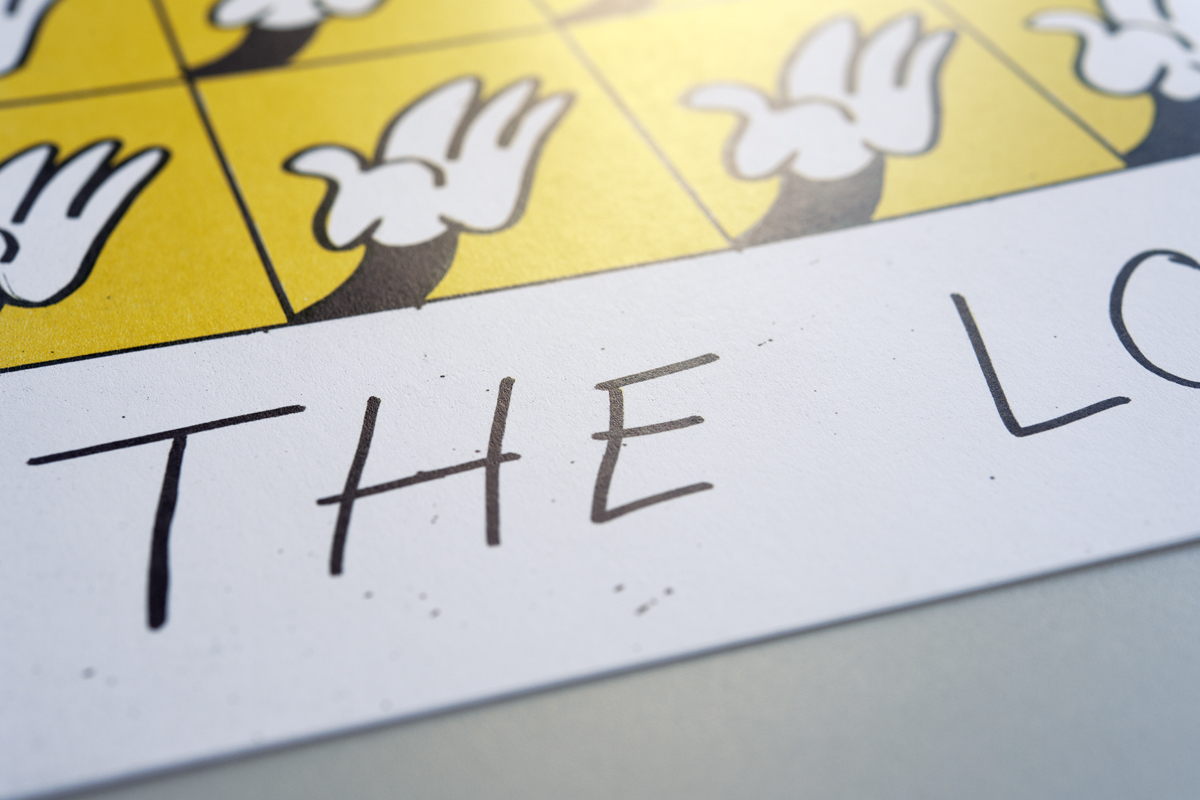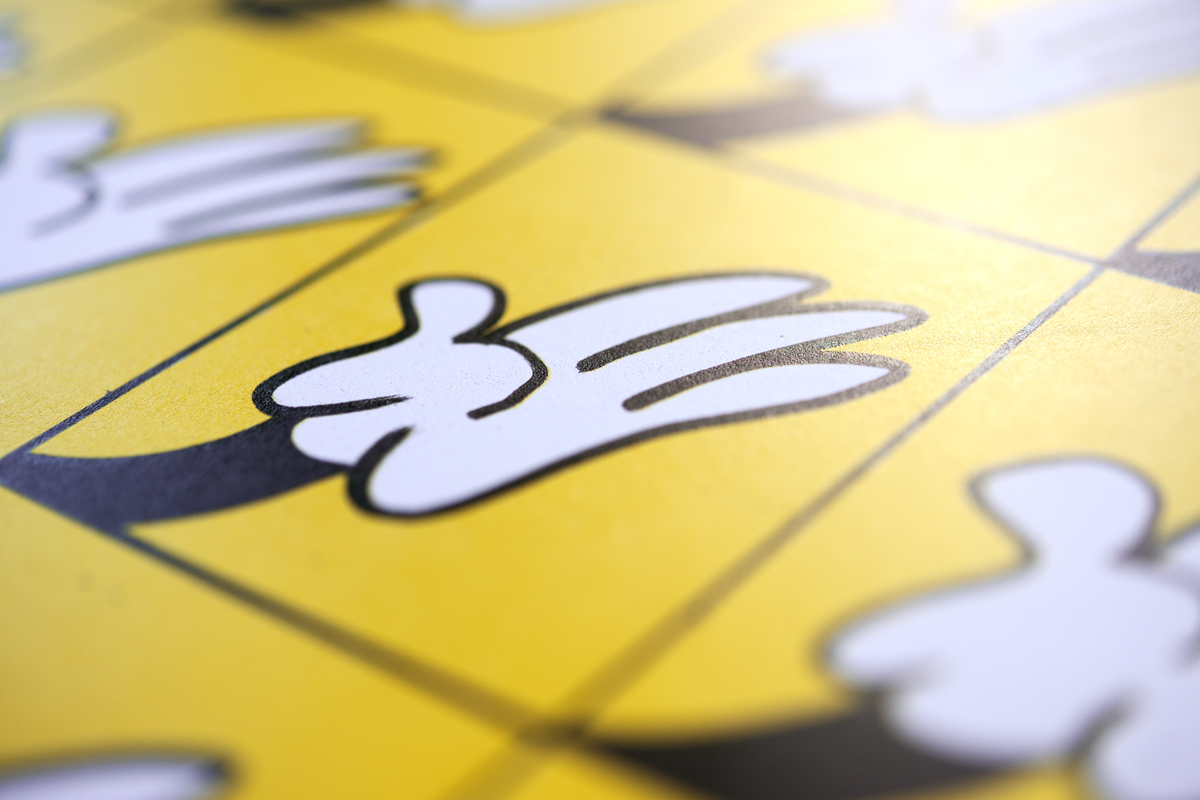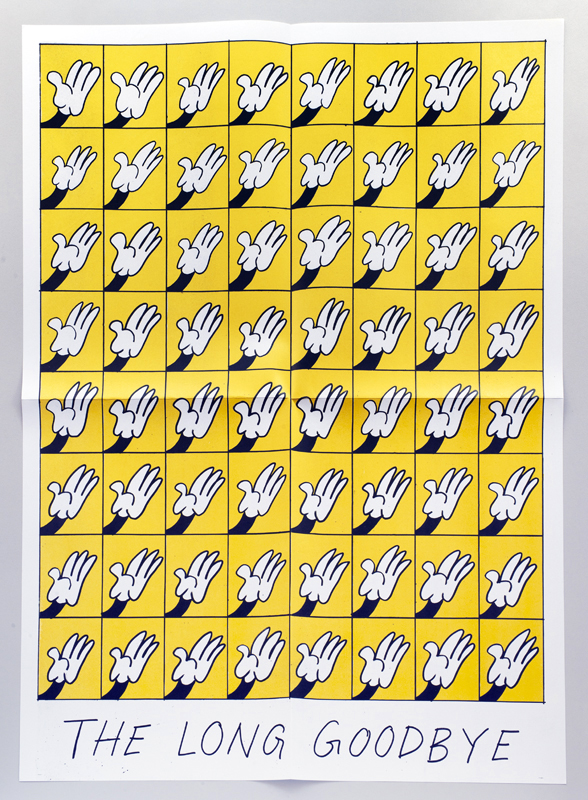 »The Long Goodbye« is a two-colored zincography (zinc plate lithography) that comes as a jazzy fold-out poster.
The drawings for both color layers were made directly on the zinc plates and only existed for the time being of the printing process itself. The plates were washed out afterwards and handed over to the next user.
— Say Goodbye to the original drawing and Hello to the original print!
printed by Stephan Rosentreter in 2014.
photo credits: Peter Hermans
The edition is sold out.">